Jennifer (aka Jenn) was one of the first to join the CrossFit Mudtown family, along with her husband Clay, in April 2015. She's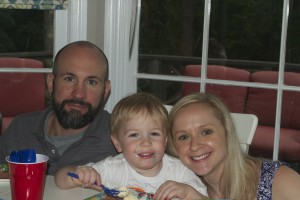 currently expecting her second son and it's so inspiring to see her continue to work hard in class. Jenn proves to us every day that CrossFit can work for anyone. Let's get to know Jenn a little better…
How did you hear about CrossFit and what was your first experience/WOD? 3 years ago Clay and I went to a "bring a friend day" at a CrossFit box.  It was a partner WOD of wallballs, pushups, and running a 200 with a med ball overhead (don't get any ideas, Jacki ☺).  It was a rough WOD and we were sore for days.  We both knew we'd love CrossFit, but didn't completely take the plunge until after our first son, Jase, was born.

How many days do you CrossFit? What classes do you normally take? These days I'm doing good to come 3 days a week.  You'll find me at any class except for the 6 am/pm classes depending on my work schedule.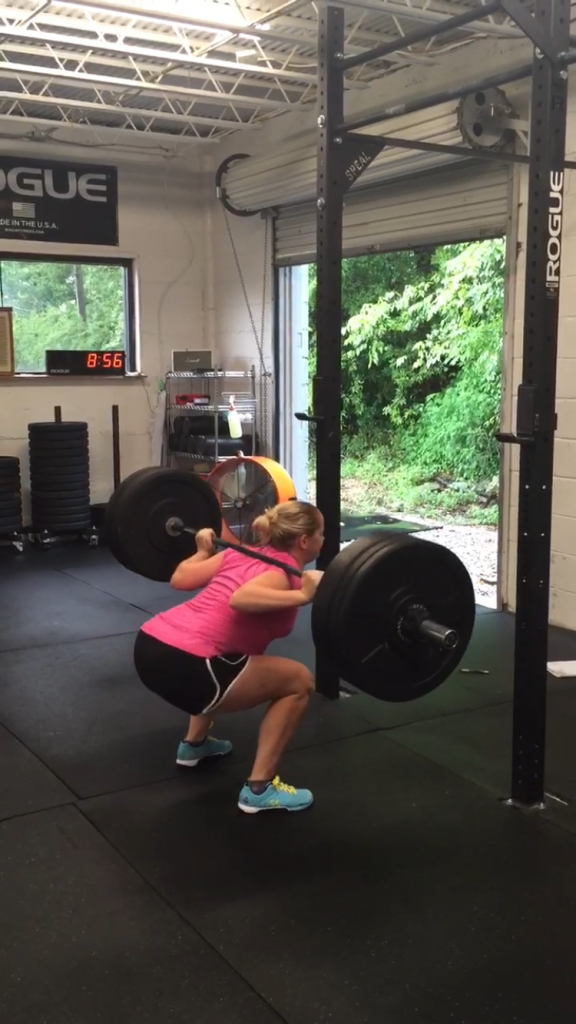 Favorite CrossFit movement? Squats and deadlifts for strength.  Putting lots of weight on the bar makes me feel strong ☺.  I also enjoy any WODs that involve mostly body weight.

Least favorite CrossFit movement/workout? Wallballs & rowing.  Wallballs require too much coordination for me.  I'd rather do thrusters (I mean, they're basically the same, right).

What motivates you/keeps you coming back to CrossFit Mudtown? The coaching and community.  I experienced a lack of coaching for my first 18 months of CrossFit.  It truly is amazing to see what all I've accomplished in the 4 months I've been at CFM with solid coaching and encouragement from others in a class!!

Favorite thing about Birmingham? The hills, trees, and close proximity to shopping (I grew up in a small town in Texas that was about 30 minutes from Ft. Worth)!

What accomplishment are you the most proud of (outside and inside of the gym)?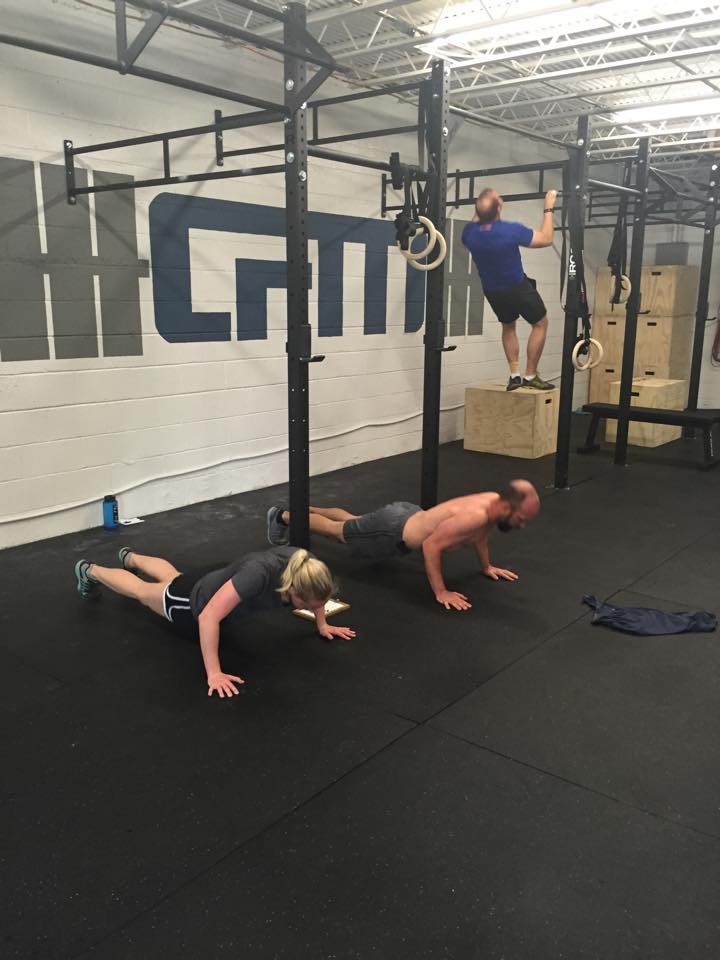 Back squatting 175#!

After a hard workout, what is your favorite meal? Something bad for me, followed with a chocolaty dessert that's equally as bad!!

What are some of your interests outside of CrossFit? Running, hiking, spending time outdoors with my husband, Clay, and our son (soon to be sons in December!!)

What do you do for a living? I'm a nurse in the Emergency Department at Children's of AL

What is one goal that you are currently working on? Crossfitting while pregnant.  It's a bit of a mind game and physical challenge for a competitive person like myself.  I've had to lower my standards of myself as my body now has a new set of limitations.