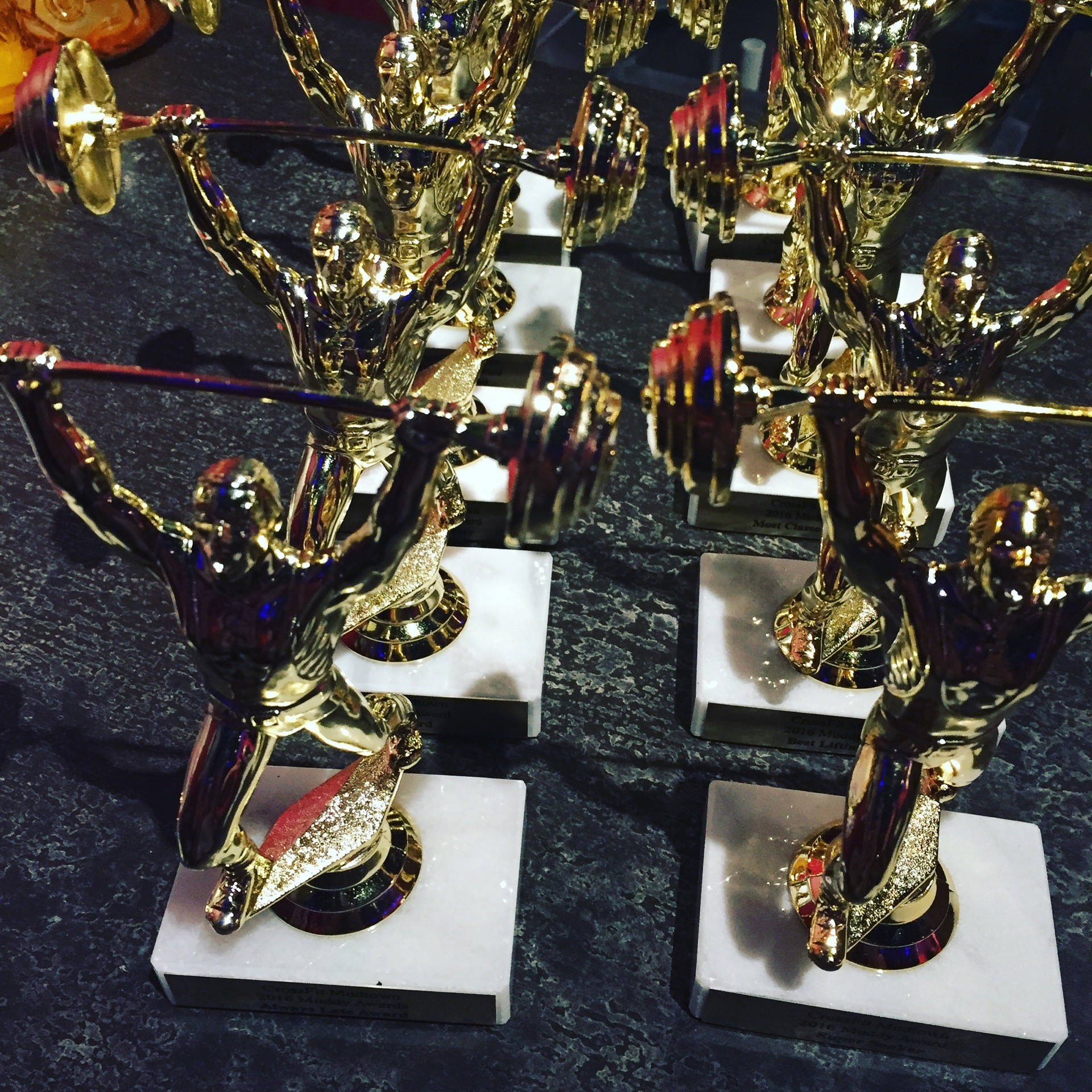 CrossFit Mudtown is turning 2! All the blood, sweat and tears (literally) that goes into making this a place to be proud of wouldn't be possible without your dedication. It's time to celebrate YOU, the members of CrossFit Mudtown with a special member appreciation week. Thanks for letting us be a part of your lives. Here's to health and happiness!
All next week,
April 17th – 22nd
, we're presenting members-only bonuses, fun programing and prize give-aways. Read on for all the details…
Week-Long Activities
Facebook Check-In Contest: Each time you're at CrossFit Mudtown during member appreciation week be sure to check-in on Facebook. The person with the most check-ins will win a $50 Rogue gift card.
Log Your Workouts In Zen Planner: Tracking your workout results is really important! Start getting in the habit, if you're not already, by using your Zen Planer member app. Three winners will receive a $25 Reebok gift card. If you need help learning how to log your workouts grab a coach and they'll show you.
Workout to Win: Each workout you attend during member appreciation week your name will be entered to win various prizes! The more times you workout, the more chances you have to win. Prizes will be drawn at the 2nd Anniversary Party

Saturday

night (must be present to win). Unlimited classes for everyone!
Bring a friend ALL WEEK: Your family and friends are welcome to try out classes all week. Let's show them how fun it is to be a member at CrossFit Mudtown! Send them this Free Trial link to get registered for a class.
Daily Activities
Monday, April 17th

:

Free FITAID – grab one after class

Tuesday, April 18th

:

Wednesday, April 19th

:

15% off apparel day – $10 sale on old inventory (will be marked)

Thursday, April 20th

:

Free RX Bars
Free yoga class at

7pm

Friday, April 21st

:

Snag some homemade paleo granola after your class – recipe included

Saturday, April 22nd

(morning):

Childcare at the

10am

class!
Preschool kids class (ages 3-5)

10:00am – 10:25am & 

Kids class (ages 5-12)

10:30am – 11:15am

. Please click on the links to register your kiddos.

Saturday

Night!

2nd Anniversary Party & Muddy Awards –

6:30pm

@ Rojo – RSVP on Facebook or respond to this email. Spouses welcome!
VOTE FOR YOUR FAVORITE MUDDY! Submit your votes by Tuesday, April 18th