Scott Patterson
From Coach Billy: Scott is strong, like really strong.  A member, who shall remained unnamed, asked me if Scott used steroids.  I LOL'd and said no, Scott is just very consistent, very patient, and he works very hard!  He earns every one of his PR's by showing up every day and putting in the work.  Scott is literally the first one at the gym every day, most times he beats the 6am coach there.
I've seen Scott develop from a guy who couldn't really squat at all to a guy who squatted 300 lbs, yesterday.  But that is not what I am most proud of.  I am most proud that he has taken his experience and shared it with his family, specifically his daughter Lindsey.
Fact you may not know: Scott served our country in the United States Marine Corp.  You should thank him for his service when you see him.
Member since:  June 2015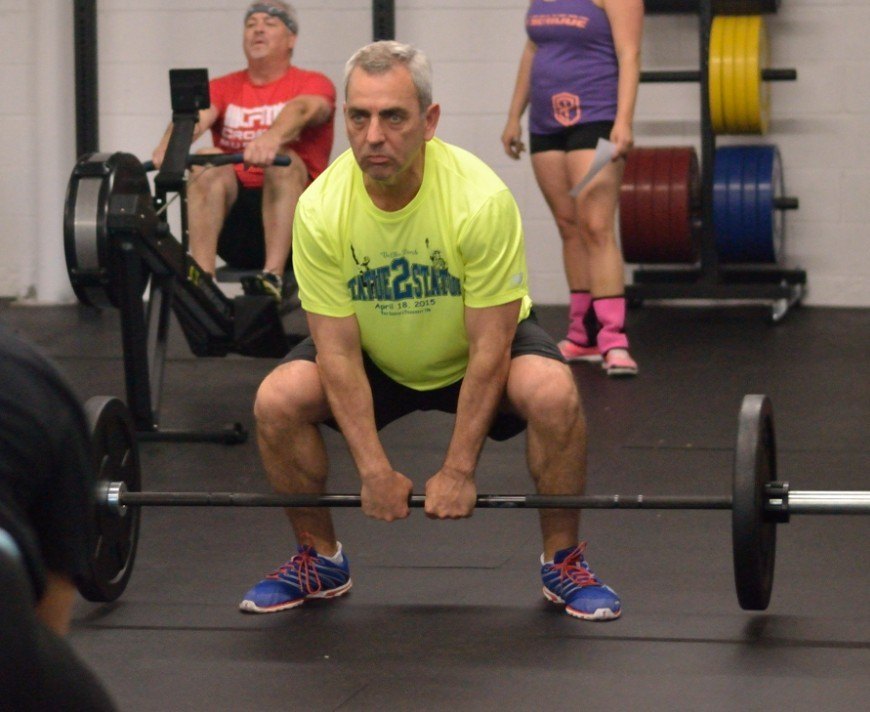 How did you hear about CrossFit and what was your first experience/WOD?  I heard about CrossFit about 3 years ago and joined a local CrossFit gym.  I don't really remember my first WOD, but I was hooked on being able to get such a good workout in within just an hour.
How many days do you CrossFit? What classes do you normally attend?  My goal is to do CrossFit at least 4 times per week.  I normally attend the 6:00 am class.
Favorite CrossFit movement/workout?  I prefer workouts where you don't have to do a whole bunch of the same exercise.  I would much prefer to do smaller sets of many different movements.
Least favorite CrossFit movement/workout?  I think we had a WOD of about 200 wallballs.  I hated that WOD.
What motivates you/keeps you coming back to CrossFit Mudtown?  I can definitely tell a difference in myself since I have been doing CrossFit so just having a higher fitness level keeps me motivated.
Favorite thing about Birmingham?  I've lived in some very populated and congested parts of the country such as Washington, DC, Southern California, Dallas, and to a lesser extent Charlotte, NC.  I hated the traffic in those places, and the amount of time it took to get to work and to go anywhere.  Being able to get to work in less than 10 minutes is a significant improvement in the quality of life.
What accomplishment are you the most proud of (outside and inside of the gym)?  I have two great kids who have never given me any real trouble.  I told them when they were growing up that I was their daddy, not their friend.  Now that they are adults I think that I can count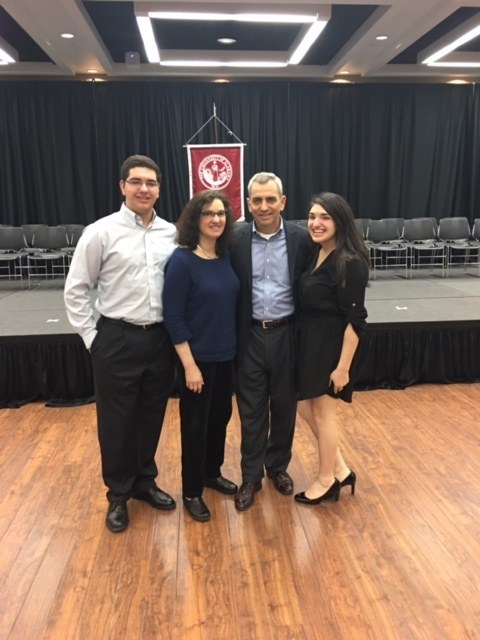 them as my friends.  Inside the gym I'm proud of the improvement that I have made since I started.
What is your favorite meal?  I really enjoy a good steak.
What are some of your interests outside of CrossFit?  My primary goals are to be a good Christian, husband and father.  In addition to those 3 things, I enjoy Alabama football, the beach, and at some point in the future would like to play more golf.
What do you do for a living?  My background is in mortgage banking, and I moved to Birmingham about 6 years ago.  I work for a local law firm that represents lending institutions across the country.  I help them manage the business aspects of the law practice.
What is one goal that you are currently working on?  With respect to CrossFit, my goal this year is to lift a total weight of 900 lbs for the combined lifts of dead lift, strict press and back squat.  I'm progressing, and have improved upon my beginning year combined lift of 775 lbs.