Ashley Adams
A big part of our gym culture is to be all inclusive and welcome anyone who walks through our doors. Whether it's their very first CrossFit class or they're visiting from out of town, everyone deserves to feel comfortable during their workout with us. Ashley embodies that attitude. Always with a warm and friendly smile she makes hard workouts a little more bearable. And she's always one of the first to introduce herself to a new face and make them feel at home. Don't let her pint-size fool you though. She's strong and can bust out Fran in under 5 minutes. We're grateful to have Ashley and her family as part of the Mudtown community. Enjoy this interview!
Member since: We joined Crossfit Mudtown Memorial Day 2016. Our first workout was Murph.
What do you do for a living? My previous career was as a School Counselor, specifically elementary and middle school. I'm doing my favorite job now… staying at home with my two boys.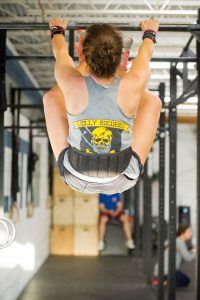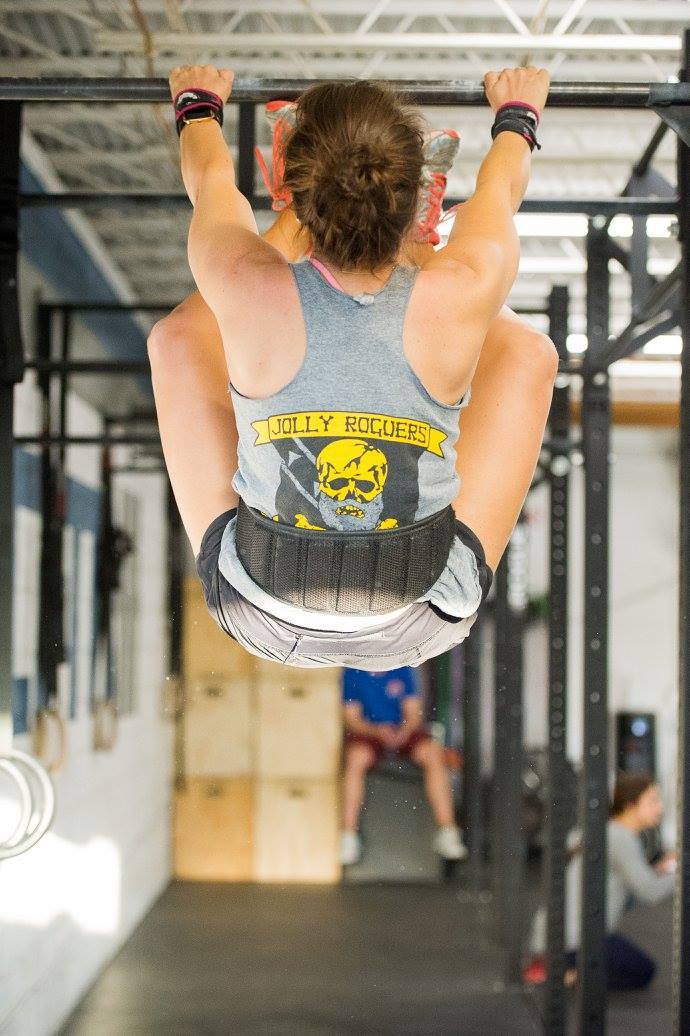 How did you hear about CrossFit and what was your first workout? We were living in North Carolina when Hank started Crossfit first (we actually lived at the 400m turnaround point). I was going to the local gym for spin classes but I got jealous because Hank was making friends and I wasn't.
How many days do you CrossFit? What classes do you normally attend? We try to go 3-5 days a week to the 4:30pm or 5:30pm class
Favorite CrossFit movement/workout? Air squats:) and any body weight workout
Least favorite CrossFit movement/workout? Snatches
What motivates you/keeps you coming back to CrossFit Mudtown? The friendships and the childcare keep me coming back.
Most embarrassing/funniest gym moment? My most embarrassing gym moment has been I've tripped twice over my shoelaces on the 400 meter run…. but as of last week it was when my child threw-up in the middle of the nutritional seminar.
Favorite thing about Birmingham? We've moved a lot and I've always said that I would love to raise my kids here. Birmingham is so family oriented and has great schools.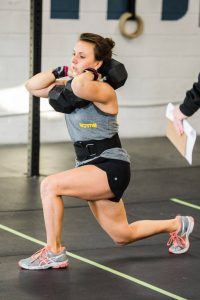 What accomplishment are you most proud of (outside and inside of the gym)? I'm proud Hank and I have survived 9 moves in 10 years and the family that we've made. Inside the gym I'm proud that I finally got another bar muscle up (waited up there for 12 minutes for Hank to get one).
What is your favorite meal? Red Wine:)
What are some of your interests outside of CrossFit? I love to travel and spending time with family.
What is one goal that you are currently working on? Improving my double-unders.
Do you have a hidden talent? I don't have any hidden talents- I'm really boring.
Tell us a fun/interesting fact not many people know about you. I was on a sinking cruise ship in Santorini Greece. We made it off safe, but lost all luggage and personal belongings. Makes for a great story over my favorite meal (see above).