Brad Castro
Brad was one of the first people to walk through our doors and he's been instrumental in helping us build the amazing community we have today. He's a joy to coach and never short on a good joke or encouraging others through their workout. Brad is very busy this month with a local CrossFit competition he's running called TUFF Love (February 13th at CrossFit Irondale!) and the Mercedes half marathon he's been training for the past few months. Let's get to know him better!
Member since: April 2015
How did you hear about CrossFit and what was your first experience/WOD? My friend, colleague, and other Mudtown member Will Slappey invited me to CrossFit. I was much heavier then and my doctor told me I needed to get in the gym so after a few weeks of dodging his invitations I finally joined an OnRamp class at my previous gym. My first week or so of WODs was your typical OnRamp sort of intro WODs. Looking back they were a cake walk, but at that time they were anything but. I remember after doing a 2k timed row I couldn't get my stick shift car into gear and had to sit in the parking lot for a good 15 minutes.
How many days do you CrossFit? What classes do you normally attend? I am a little all over the place at the moment. At one point I was at a solid 4 to 5 days a week. For the last 10 plus weeks Kristie (girlfriend and fellow CrossFitter) and I have been training for the Mercedes marathon so I have been running a lot and supplementing in WODs 2 or 3 days a week max. I am most always at the 5 pm. On a rare occasion you will find me at the 6 am.
Favorite CrossFit movement/workout? I love to lift Heavy…. Even if my heavy isn't all that much I still love to hit new PR's in deadlifts and back squats. In a WOD I like things that I can fly through like toes to bar, sit-ups, and running. Most recently I have fallen in love with the more gymnastic side with muscle ups.
Least favorite CrossFit movement/workout? I loathe thrusters… I don't care if they are with a PVC pipe, I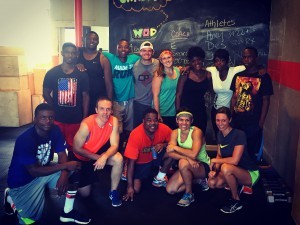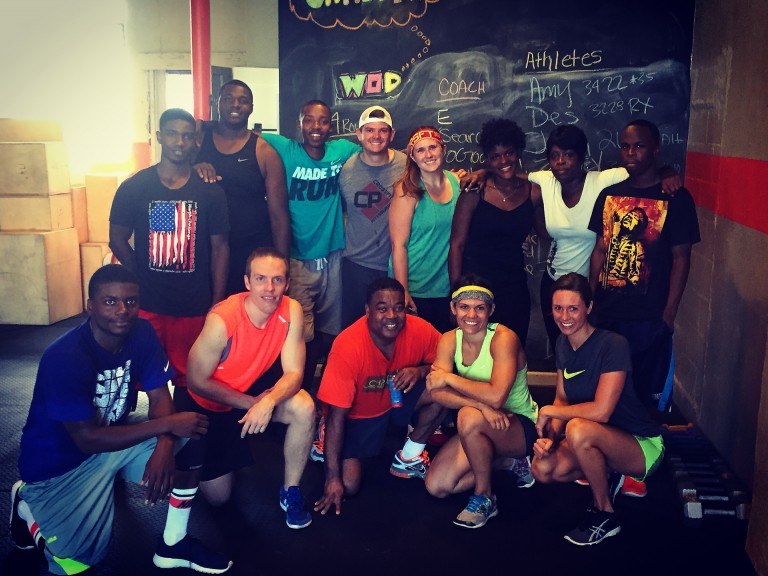 simply despise them. Not sure why but I cry a little every time I see them programmed. Also not a big fan of front squats in a WOD. And then there's Grace…. If I can tackle her in under 10 minutes it's an accomplishment for me.
What motivates you/keeps you coming back to CrossFit Mudtown? What motivates me and the reason I haven't left to go join a gym like Lifetime is the Social Accountability that I get from my Mudtown family. Mudtown is my family that I run to when I am stressed at work and Tyler reminds me where I left my feminine hygiene products when I don't come for a few days. People here honestly want to see you grow and they are willing to sweat right next to you to make sure you reach the goals you have set out to complete.
Favorite thing about Birmingham? I have lived in over 35 cities in the US and Birmingham is top 2 simply due to the people here. Let's face it we really don't have much like sports teams, or the beach, or a mountain to ski. But the people here are hands down the best in the nation. Oh yeah and cost of living is dirt cheap..
What accomplishment are you the most proud of (outside and inside of the gym)? Inside of the gym – not being fat. Outside of the Gym – My full surrender to God and his purpose for my life. Although this was not my accomplishment it took a lot of humbling to come to a place to know that I was ultimately not in control.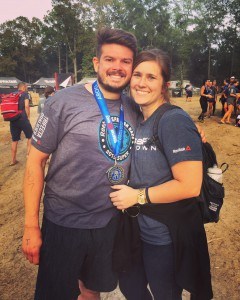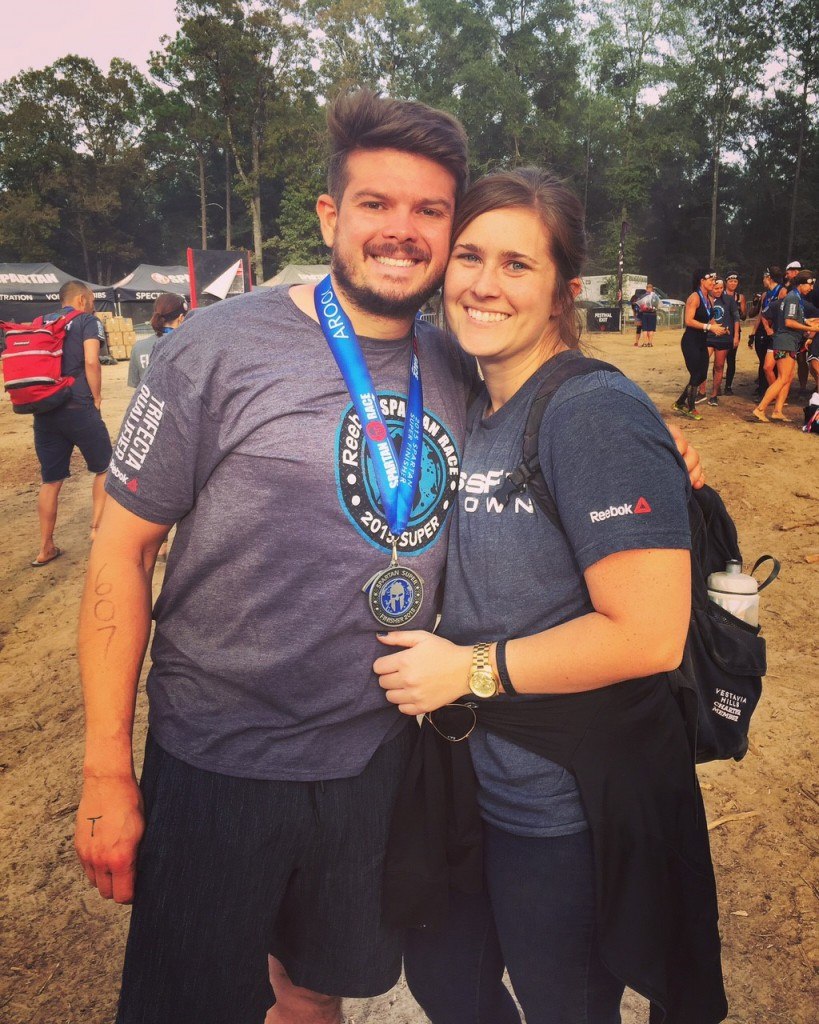 What is your favorite meal? Mexican. I know that in of itself is not a meal but it is my answer. Anything from or resembling Mexico.
What are some of your interests outside of CrossFit? I love to be outdoors. Snowboarding, hiking, surfing.
And most recently I have fallen in love with mud races. Kristie and I will be racing in the Atlanta Spartan race in March if anyone wants to join.. It is a blast. In the last year Kristie and I have had the honor of coaching crossfit at Christfit in Woodlawn which has been amazing not only for the kids in this community but for both of us as individuals. Neither of us have formal training and we are both relatively new to crossfit but with the help of our coaches we have been able to wing it with some degree of success. I like to call it channeling my inner Jacky when it comes time to motivate the kids.
What do you do for a living? I am the Operations Manager for a small privately owned commercial real-estate company and the Marketing Director for Slappey Communications.
What is one goal that you are currently working on? Double-unders. I finally broke down and ordered an RX rope.