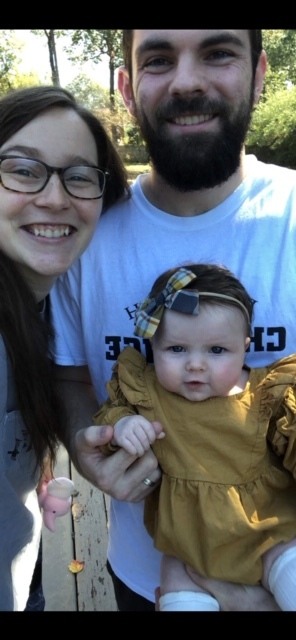 Member since:
February 2017
What do you do for a living?
I work at Chuck's fish, and I coach at some gym nobody's ever heard of.
How did you hear about CrossFit and what was your first workout?
I first heard about Crossfit in highschool when an owner came and worked with our football team. I can't remember the exact workout, but it was some form of power cleans followed up with sprints across the field and back.
How many days do you CrossFit? What classes do you normally attend?
I try to come in 4 times a week, but it depends on how busy the week is. I go to whichever class fits best in my schedule that day.
Favorite CrossFit movement/workout?
Snatching and cleaning are the movements of champions.
Least favorite CrossFit movement/workout?
Pull ups are the movement of losers.
What motivates you/keeps you coming back to CrossFit Mudtown?
The competition and the friendships for sure.
Most embarrassing/funniest gym moment?
I farted reeeeeeal loud the first time I ever did a GHD situp. Good thing the music was turned all the way off.
Favorite thing about Birmingham?
The food is great, and I like that it's a bigger city but it only takes 30-45 minutes to drive to a state park or a lake or somewhere quiet.
What accomplishment are you most proud of (outside and inside of the gym)?
Outside the gym, my daughter. She kicks butt. Inside the gym, getting my first muscle up was pretty cool.
What is your favorite meal?
A really good pot roast with potatoes and carrots.
What are some of your interests outside of CrossFit?
I love sports. I chose my college because of football.
What is one goal that you are currently working on?
My biggest goal is to eventually open up my own gym.
Do you have a hidden talent?
Nope. My junior year of highschool, my English teacher put on a talent show and graded our performances. I got an F.
Tell us a fun/interesting fact not many people know about you.
In 5th grade I was George Washington for a school play. So I guess you could say I invented America.