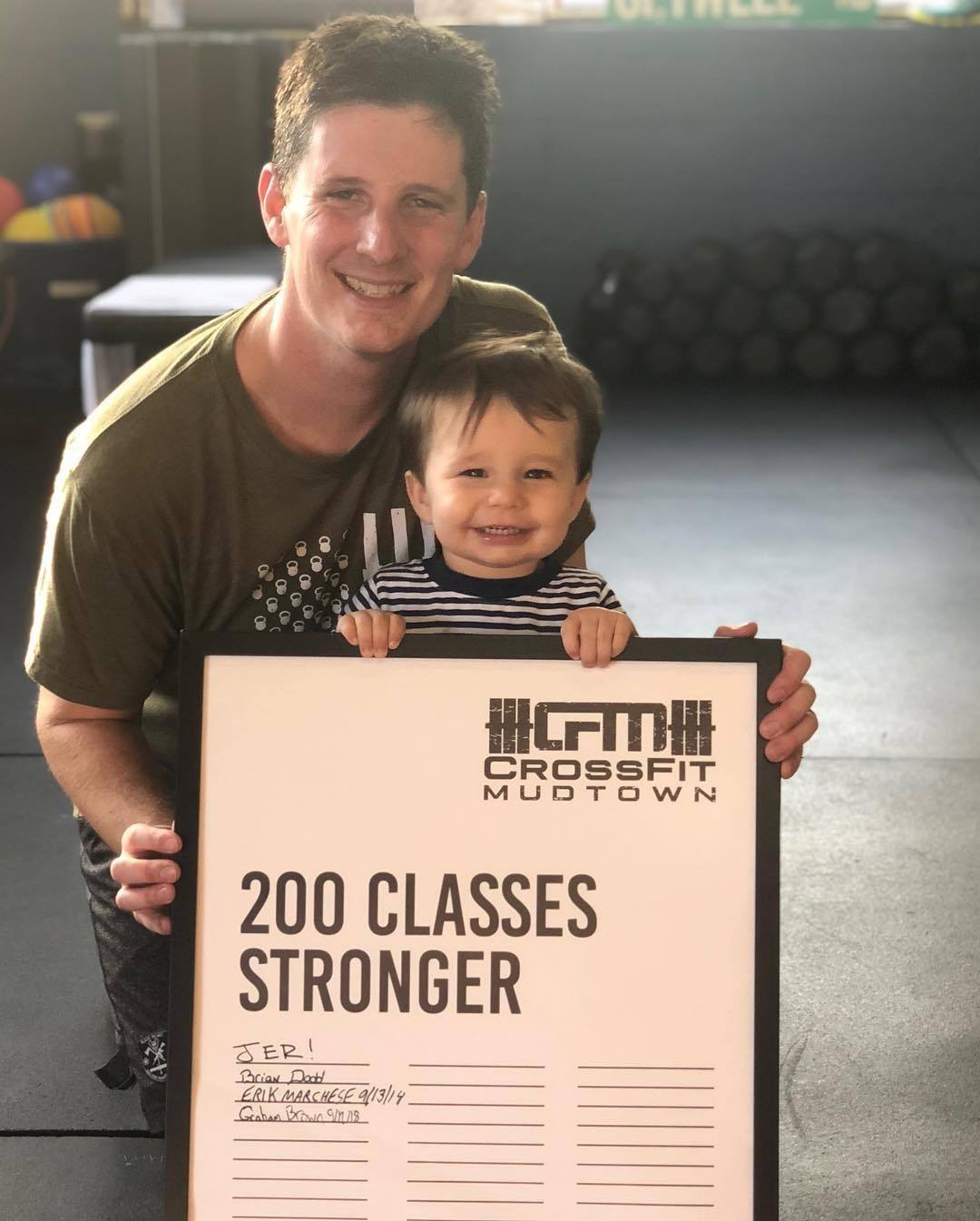 Member since: November 2016
What do you do for a living? I'm a firefighter/paramedic in Vestavia Hills FD. I work at the station in Cahaba Heights – it's the best job in the world! I also teach EMT at Herzing University one night a week.
How did you hear about CrossFit and what was your first workout? Guys at work told me about this great workout, run a mile, 100 pull ups, 200 pushups, 300 squats, then run another mile! Shortly after that we watched the Rich Froning documentary and I was hooked.
How many days do you CrossFit? What classes do you normally attend? I try to do 5-6 days a week between CFM and the fire station. I bounce between 11:30 and 4 p.m.
Favorite CrossFit movement/workout? Rope climbs are my new jam, if there was a way to jump from the top of the rope safely they would be much more enjoyable.
Least favorite CrossFit movement/workout? Thrusters and wall balls are the worst, after 3-4 reps I can always think of an excuse to take a break, tie my shoe, chalk up my hands, or walk around in circles.
What motivates you/keeps you coming back to CrossFit Mudtown? It's important to keep my fitness up with my profession, as we never know what our shift will look like. Being ready to perform in the middle of the night, or right after a meal is something that Mudtown prepares me for.
Most embarrassing/funniest gym moment? Nearly killing Chris Brown when I dropped my jump rope after final rep of "Annie" a few weeks back- after i let go of my rope I saw in slow motion as they rope flew across the gym and missed him by just a few inches before crashing into the wall behind him.
Favorite thing about Birmingham? Having so many friends and family nearby.
What is your favorite meal? It's not my favorite meal, but overnight oats have become a go to that helps keep me on track. Being able to make small changes in my recipe keeps it varied, and it fills me up enough to be good until lunchtime.
What are some of your interests outside of CrossFit? I really enjoy technical rescue, such as water, high or low angle rope, or confined spaces. It's a high risk, low frequency event that we put a lot of time into at work. We all hope it's never used, but we want to be ready when called to perform.
What is one goal that you are currently working on? Squatting, my first nine months at CFM I avoided monday's because I'm not good at back squats. Trust me, it doesn't help to avoid a weakness, and I didn't improve. After being talking with a few coaches, and working on my squat i've come a long way.