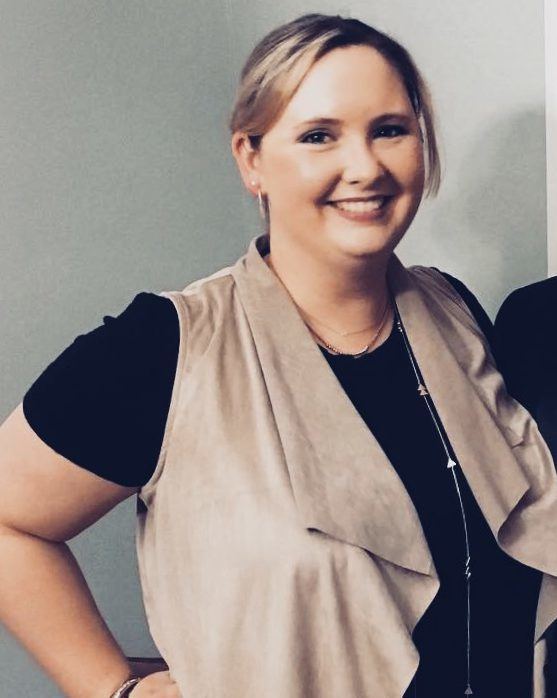 It's a beautiful thing to watch a person blossom. To see their head peak out of the 'comfort zone' shell and really make a concerted effort to try. This describes Erin perfectly. Over the past few months she's seen great improvement in her strength and determination to keep on progressing. She has a lot to celebrate recently with almost one year into her CrossFit journey and recently winning first prize in our annual nutrition challenge. We're super proud of Erin and the positivity she brings to our gym. Cheers to you Erin!
Member since: May 2017
What do you do for a living? Attorney working in Compliance for BBVA Compass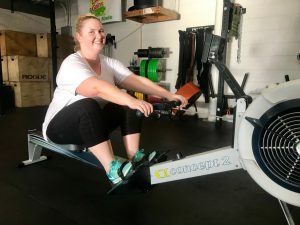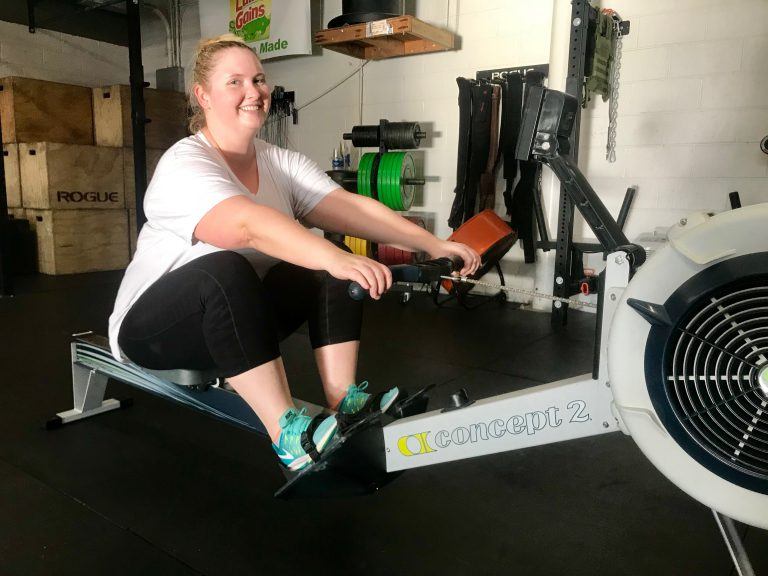 How did you hear about CrossFit and what was your first workout? My brother had been telling me for 2+ years that I would love it and to try it but I thought it was a cult-ish and dangerous because I have a bad back. The spin studio I was going to closed and later that week I ran into Julie McMakin and she invited me to try out a class so I gave it a try. I quickly learned CrossFit Mudtown is run the right way and it's not dangerous. I'm now a full-on Kool-aid drinking member of the "cult" and my brother gets to (and does) say "I told you so"! My first workout was Cindy.
How many days do you CrossFit? What classes do you normally attend? 3-4 days per week and usually at the 4:30 class.
Favorite CrossFit movement/workout? Rowing and most weightlifting
Least favorite CrossFit movement/workout? Burpees and overhead squats
What motivates you/keeps you coming back to CrossFit Mudtown? Seeing improvement but mainly the other members. I initially fought the community aspect of Crossfit…I didn't think I needed it, I was just here to workout. But after a couple months I realized how important and beneficial the community is to me. I want to go to class now and attend the social events. Everyone at CFM is so nice and positive and encouraging. I wish I hadn't resisted it earlier!!
Most embarrassing/funniest gym moment? So far I haven't really embarrassed myself but I'm sure it's coming! The funniest moment I can think of is me giving Danny a death stare when he "lied" about letting me quit a 21-15-9 at the end of 15. But I'm glad he pushed me to complete the workout!
Favorite thing about Birmingham? That it's getting better and better.
What accomplishment are you most proud of (outside and inside of the gym)? I'm pretty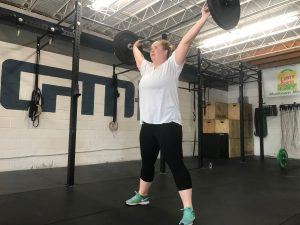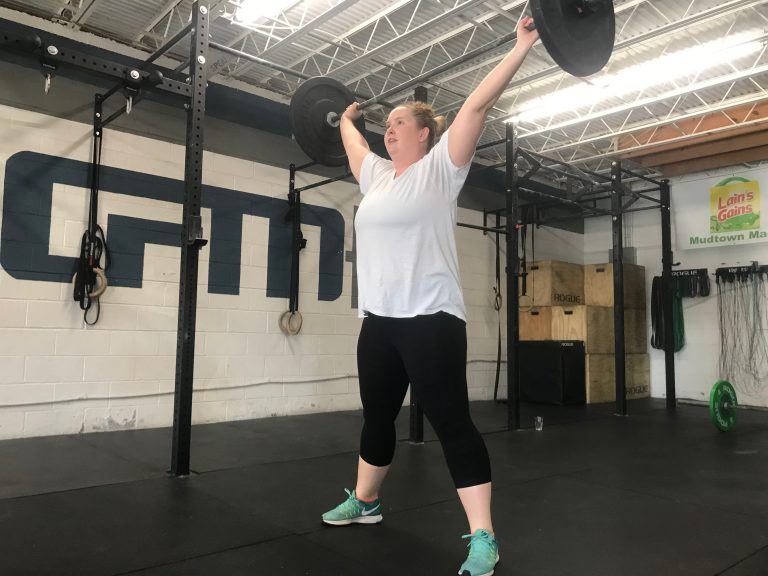 proud of winning the Nutrition Challenge because it involved bettering myself inside and outside of the gym. I'm also glad that I can finally back squat more than I can strict press – hahaha
What is your favorite meal? Anything Mexican with shredded chicken
What are some of your interests outside of CrossFit? I'm involved with a local non-profit organization, Triumph Services. Plus traveling as much as my wallet will allow!
What is one goal that you are currently working on? Building my endurance, specifically running. And continuing to improve my overall health.
Do you have a hidden talent? Not really, I can make some funny noises with my throat.
Tell us a fun/interesting fact not many people know about you. I rowed in college at Georgia Tech (thus my love of the erg). And I traveled throughout Europe for 2 months mostly by myself during the summer of my second year of law school.