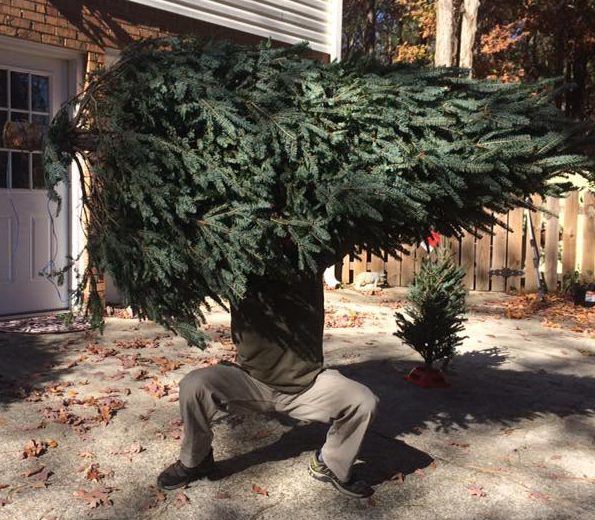 Clay (and his wife Jenn) have been supporters of CrossFit Mudtown since the beginning of our journey; before we even opened our doors a little over 2.5 years ago. A previous gym brought them into our lives as friends and now we get the privilege of coaching and training with them. It's been wonderful watching Clay grow in and out of the gym. When he first started at CFM he struggled immensely with double-unders (don't we all though), but he practiced and practiced and now, he's arguably one of the best jump ropers at them in our gym. His consistency with training and working hard continues to pay off. With only 4 more classes to go until '400 Classes Stronger' – we're proud to honor Clay for member spotlight this month. Thanks for commitment to us and yourself Clay – keep progressing!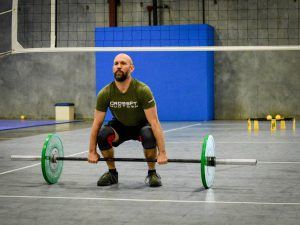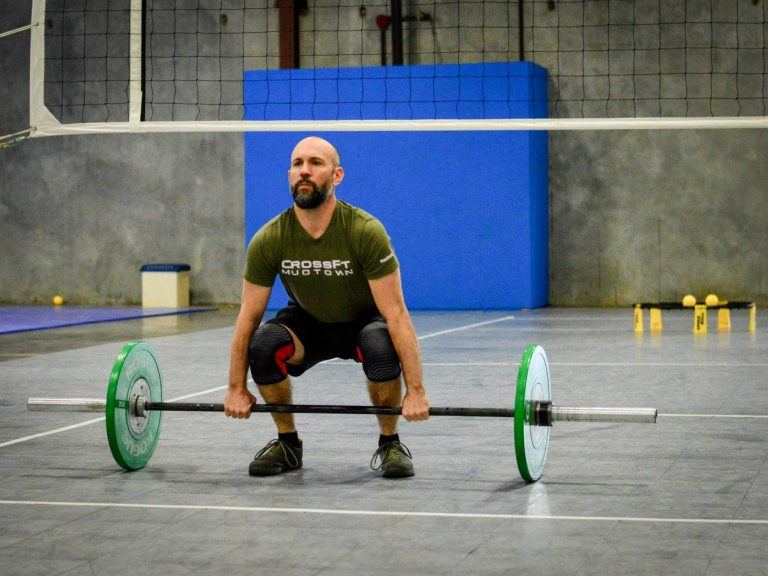 Member since: CFM opened. When was that? 2.5+yrs ago?
What do you do for a living? I am a pediatric nurse practitioner at Children's ED
How did you hear about CrossFit and what was your first workout? I had a work friend that did iron tribe and kept trying to get me to come for a year or more. I went to a "bring a friend day". We did a partner workout of wall balls, push ups and run 200m with WB overhead.
How many days do you CrossFit? What classes do you normally attend? 3-5 days a week depending on my work schedule and childcare.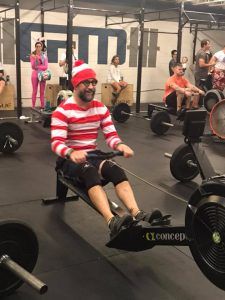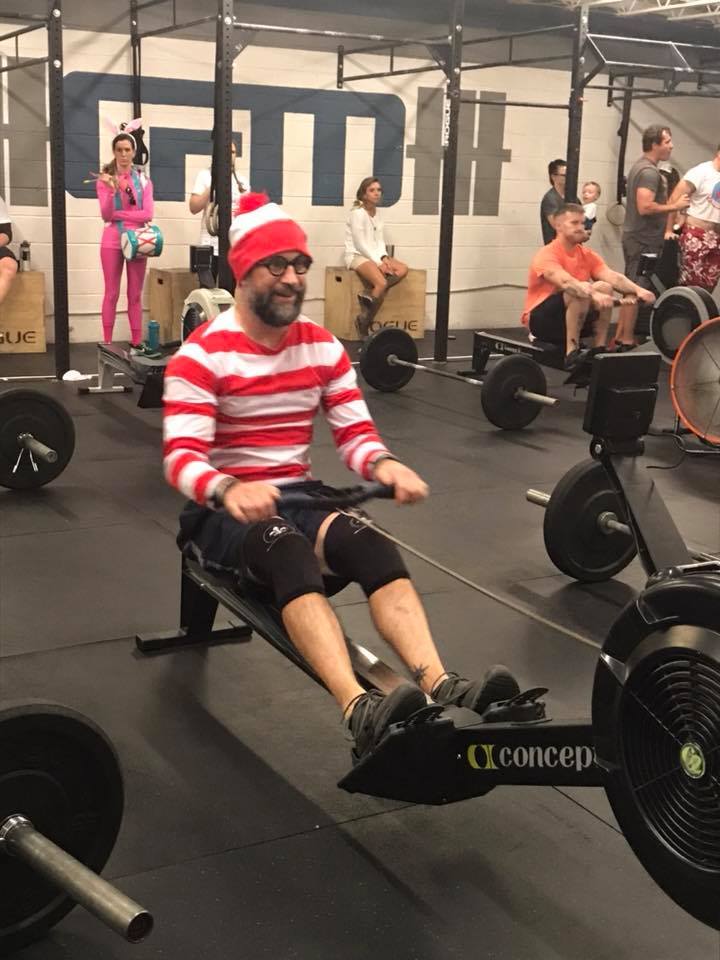 Favorite CrossFit movement/workout? Pull ups and back squats, I think.
Least favorite CrossFit movement/workout? MED BALL CLEANS most ridiculous movement ever!!
What motivates you/keeps you coming back to CrossFit Mudtown? I enjoy staying active and I want to be able to be able to stay active when my kids get older.
Most embarrassing/funniest gym moment? That's a tough one. I've never been real accident prone, but evidently I am in CF. I hit my head with a barbell one night on one of the first few lifts and it was bleeding throughout the workout.
Favorite thing about Birmingham? Food is good and my family is here. I've come close to leaving several times and just haven't been able to.
What accomplishment are you most proud of (outside and inside of the gym)? Inside the gym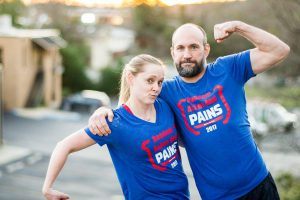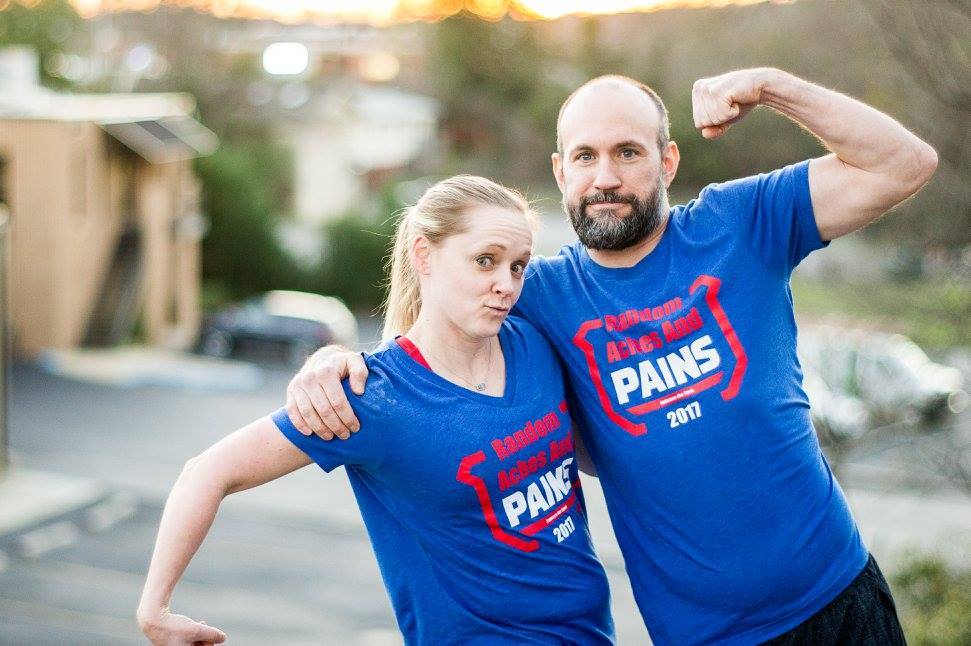 -hitting my goal of 3×5 BS 300#. Outside gym – Finishing college. It only took me 10+yrs then another 4yrs for my masters several years later and finding a woman that would put up with me.
What is your favorite meal? Pizza and/or beer.
What are some of your interests outside of CrossFit? Being outdoors, hiking, hunting, playing with my family.
What is one goal that you are currently working on? Need to be better about this but I am super close to my 400th class and wanted to do this before the end of the year.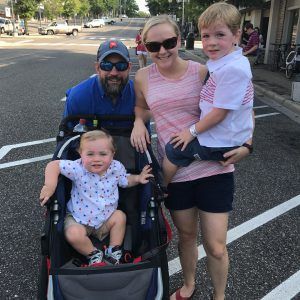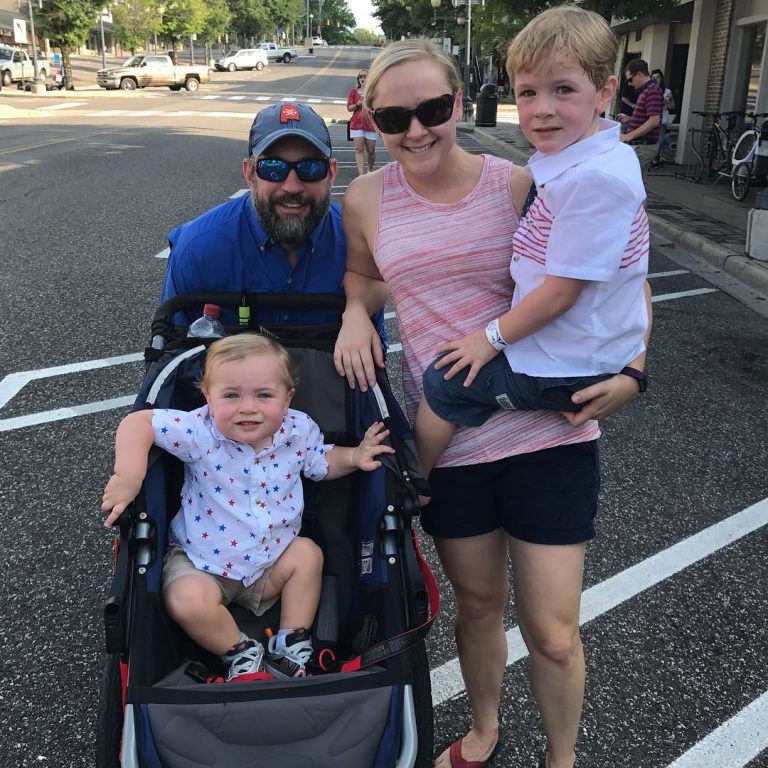 Do you have a hidden talent? No hidden talents. Just an average guy.
Tell us a fun/interesting fact not many people know about you. I once went backpacking in Alaska for 28 days and our food was brought to us by bush plane and I didn't bathe. Alaska rivers are COLD! I need more of that in my life.