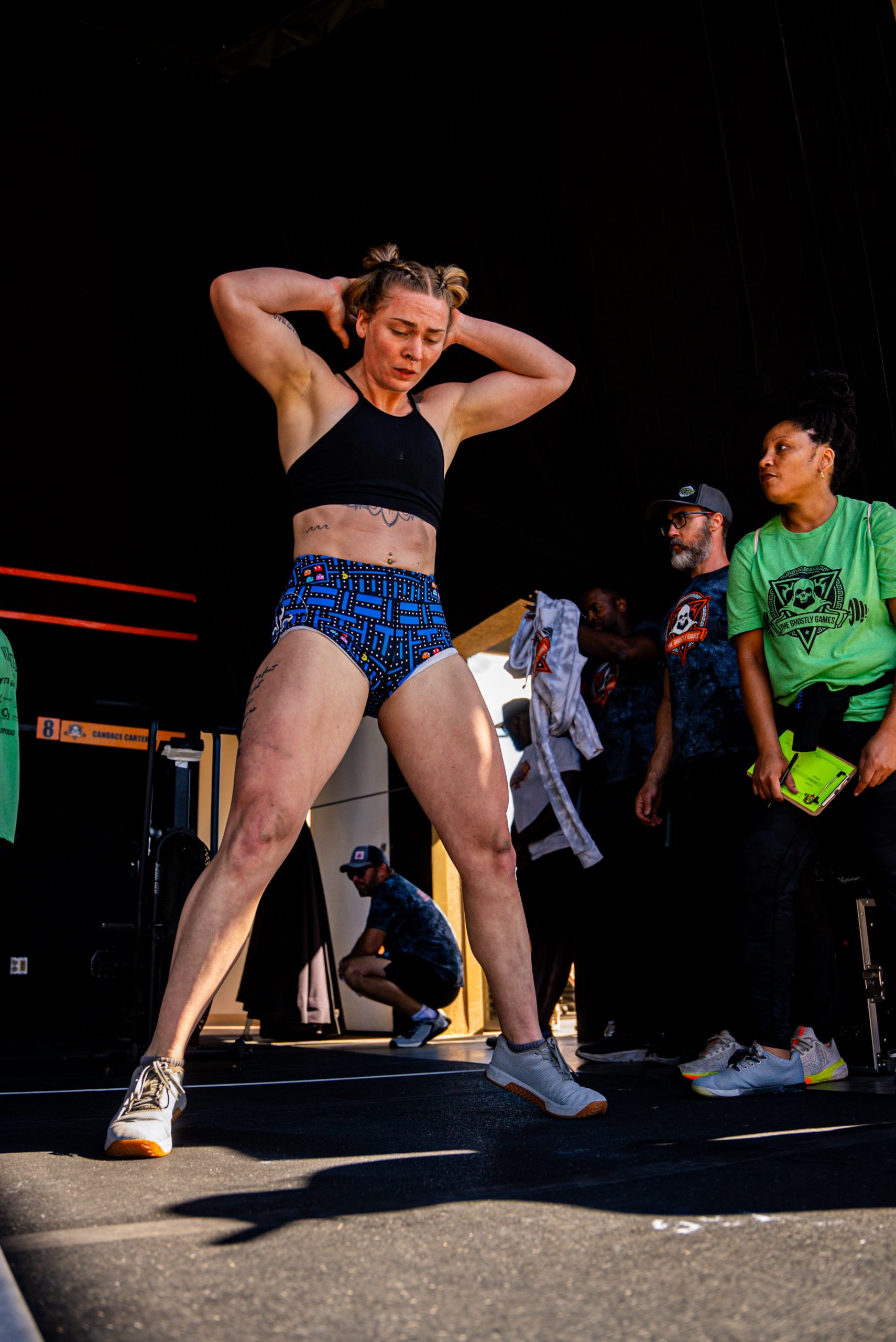 Most of you know our resident competitive CrossFitter Candace.  But how well do you know her?
Let's find out…
What do you do for a living?
I'm a Hooter Girl at the Hooters in Homewood
Where are you from originally?
Malakoff, TX
How did you hear about CrossFit, and what was your first workout?
I heard about CrossFit from a gym (a non CrossFit affiliate) that I worked out at in Roanoke, VA. My first workout was Helen.
How many days do you CrossFit? What classes do you normally attend?
I work out 6 days a week.   Generally, I attend the morning classes.
Favorite CrossFit movement/workout?
Clean and Jerks
Least favorite CrossFit movement/workout?
Double-Unders
What motivates you/keeps you coming back to CrossFit Mudtown?
The community for sure. I feel very fortunate to have landed in a community so welcoming on my first try. Mudtown was the first and only gym I dropped in to once I moved to Birmingham.
Most embarrassing/funniest gym moment?
Literally any workout that has double-unders is embarrassing enough for me.
Favorite thing about Birmingham?
All the people I've met while here.
What accomplishment are you most proud of (outside and inside of the gym)?
Proud cat mother to a dashing boy by the name of King Midas. I'm also just proud that I still have the courage to compete despite some hardships/setbacks I've endured.
What is your favorite meal?
A burger and cheese fries from Jack Brown's (with a beer on the side)
What are some of your interests outside of CrossFit?
I'm an avid cat lover and horror movie watcher. I'm also an AMC Stubs A-List Member- I like going and seeing movies in theaters as frequently as I can.
What is one goal that you are currently working on?
I'm currently challenging myself to write more.
Do you have a hidden talent?
I can do a pretty good impression of that one fish from Spongebob (iykyk).
Tell us a fun/interesting fact not many people know about you.
Sometimes I still utilize my creative abilities and write poetry.