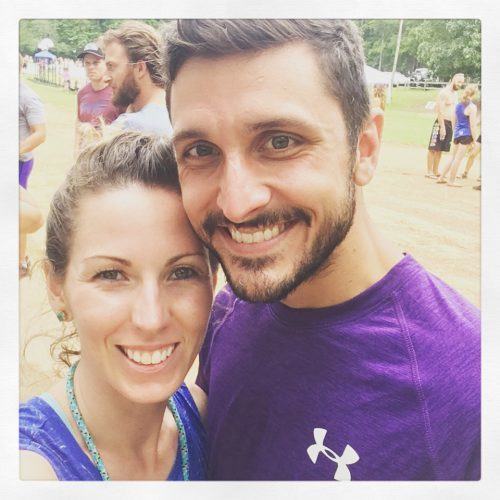 Erin wanted to try CrossFit. Brandon was a hard 'no' on the idea. But here we are, a year and a half later since they jumped in head first and they haven't looked back. Two of our 6:30pm class regulars, Brandon and Erin haven't stopped improving since day one. The reluctance to try something new has turned into a strong passion for CrossFit that has brought them closer together and inspired them to just.be.better. Throughout their journey at our gym there have been so many accomplishments. Pull-ups, competing in competitions and even over-hauling their nutrition. Erin dove into the realm of veganism (is that word?) and found it really suited her. She even cured herself of migraines from sticking to a no meat/dairy diet! We're super proud to have these two in our gym community and look forward to supporting their continued progress. Read on to get to know them better!
Members since: August 2016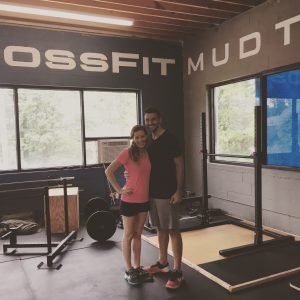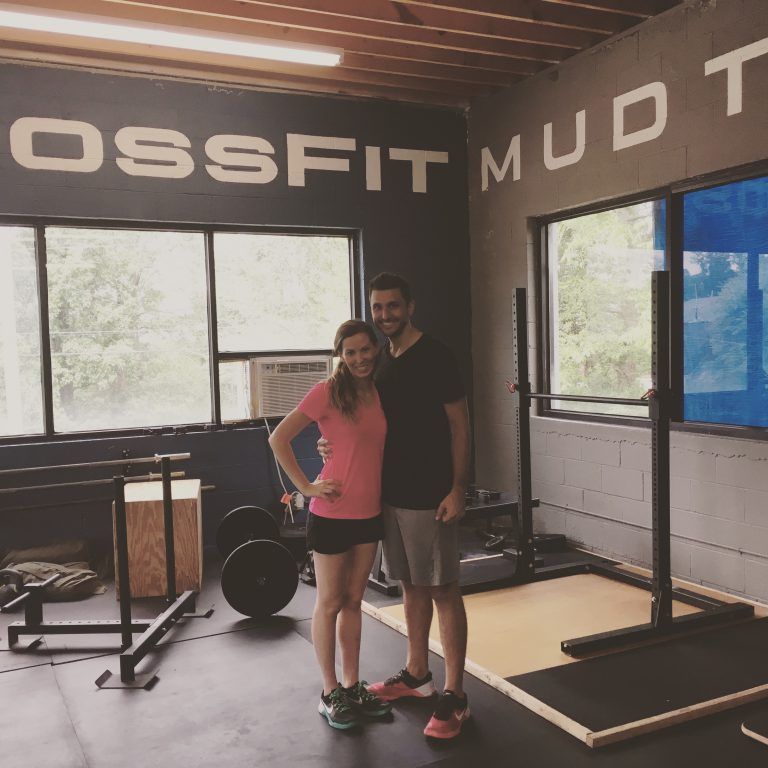 What do you do for a living?
Erin: Nurse Practitioner
Brandon: Director of Financial Operations
How did you hear about CrossFit and what was your first workout?
Erin: I was actually Jacki and Danny's nurse when Jacki was pregnant with Nash. I had the honor and privilege of taking care of them for several weeks. They told me about owning a gym and being very involved in CrossFit. I had always wanted to try CrossFit but was intimidated. A few of my co-workers visited several months later and said it was a blast. I convinced Brandon to attend a Saturday community class. Brandon didn't want to go at all, but once we tried it we fell in love with CrossFit and the community and have been here ever since.
Brandon: Erin made me attend a Saturday community class. I had no desire to go. I was convinced CrossFit was good for one thing, getting injured. We went to a Saturday class and Lainey coached. That class kicked both of our butts! Once the class was over Lainey told us that she knew it was soon but OnRamp would begin the following Monday and a few spots remained open. I told Lainey to sign us up and gave her my credit card. Best decision I ever made.
How many days do you CrossFit? What classes do you normally attend?
Erin: 4-5 days 6:30pm
Brandon: 4-5 days 6:30pm
Favorite CrossFit movement/workout?
Erin: I love box jumps and burpees…I know I know bizarre right? Favorite workout…That's tough, I love chippers, Fight Gone Bad and Cindy.
Brandon: Snatches. Favorite workout: I too love chippers

Least favorite CrossFit movement/workout?
Erin: Thrusters and Wall Balls! Wall balls are essentially mini thrusters that make you want to die. Least favorite workout???? Umm anything with a heavy barbell. I'm still working on not being a weakling lol.
Brandon: I hate THRUSTERS!!!! Least favorite workout is one involving THRUSTERS or med-ball Cleans.
What motivates you/keeps you coming back to CrossFit Mudtown?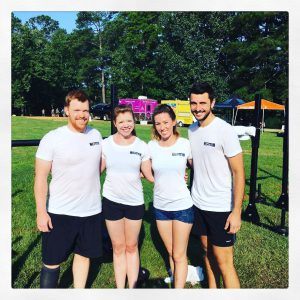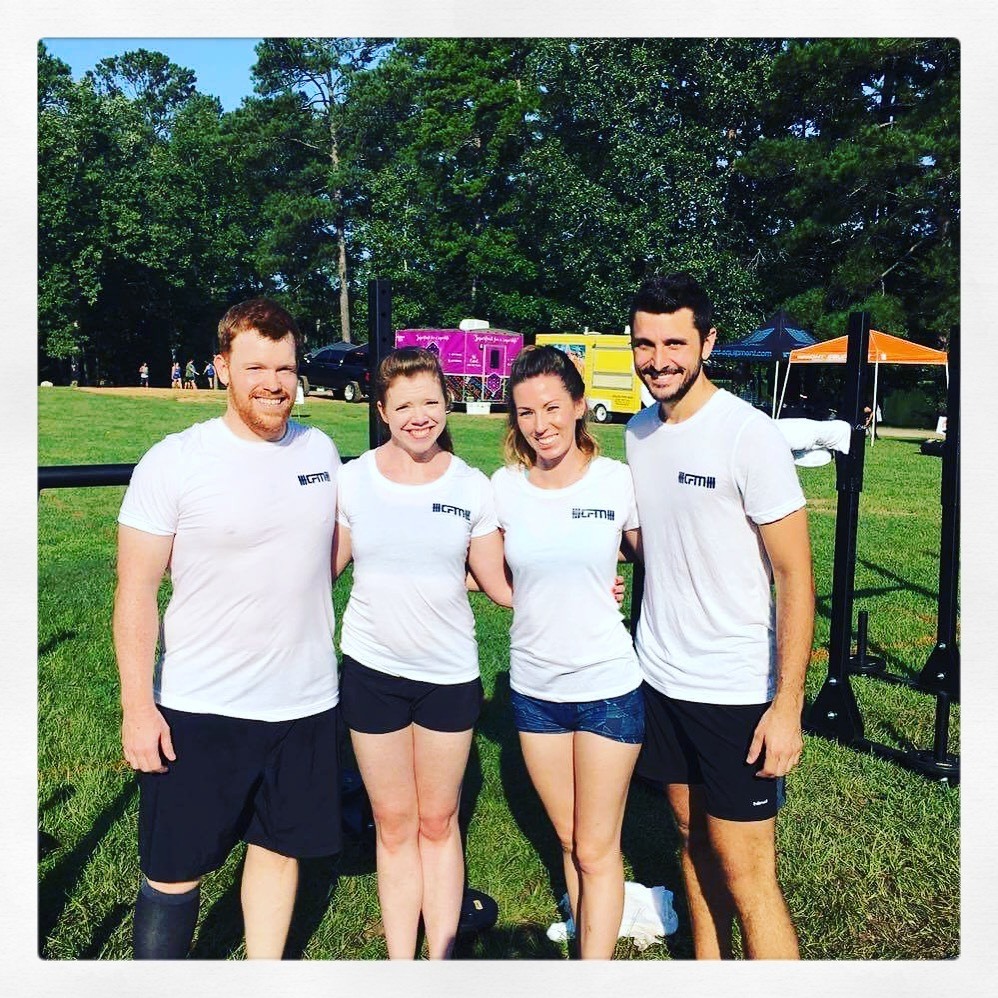 Erin: The community and friendships for sure. Getting in shape is an added bonus!
Brandon: Definitely the community.
Most embarrassing/funniest gym moment?
Erin: Every time I have to snatch or drop under the bar; whoever coaches usually gets a pretty good laugh!
Brandon: When I first started CrossFit I struggled to overhead squat a PVC pipe.

Favorite thing about Birmingham?
Erin: I'm from the greater Birmingham area so I just love that its always been home.
Brandon: Good food!
What accomplishment are you most proud of (outside and inside of the gym)?
Erin: Outside the gym: Finishing NP school and passing my Boards. Inside the gym, anytime I can Rx a workout.
Brandon: Outside the gym: Success within my career. Inside the gym: Being able to RX some workouts
What is your favorite meal?
Erin: Vegan Pesto Pasta with roasted brussel sprouts
Brandon: Seafood
What are some of your interests outside of CrossFit?
Erin: I'm kind of a nerd so I love learning. I love researching and learning about nutrition. I really love shopping plus I'm super good at it. I love spending time with friends, family and hanging out with our 3 dogs.
Brandon: Cycling, Camping, and Home Renovation/Flip Projects.
What is one goal that you are currently working on?
Erin: I really want to work on being more positive and embracing my weaknesses and turning them into strengths.
Brandon: being the best version of me, not comparing myself to others and getting better at barbell movements.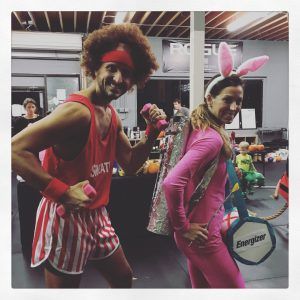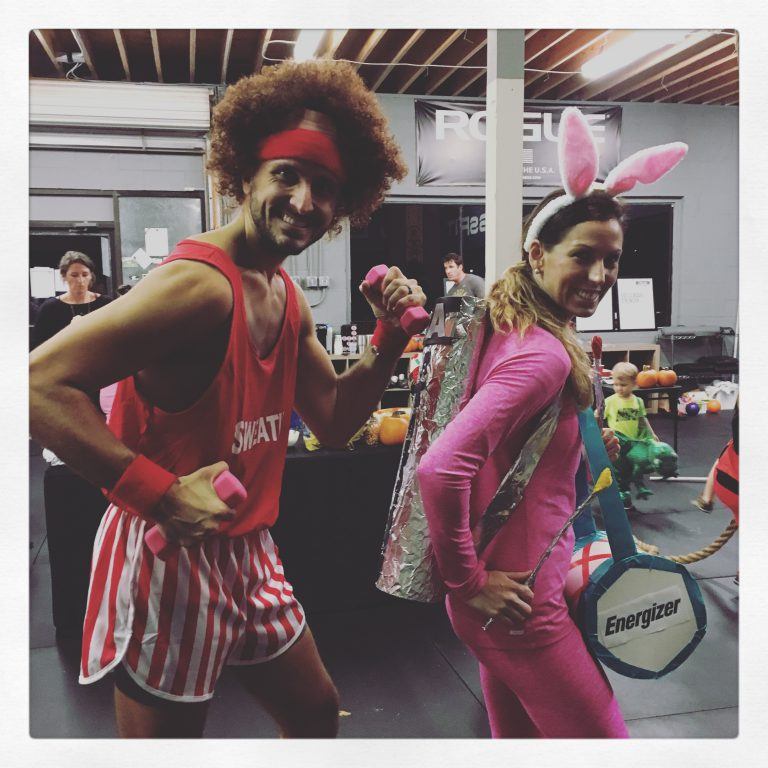 Do you have a hidden talent?
Erin: I am a vegan in the South. I like to think that takes talent.
Brandon: No.
Tell us a fun/interesting fact not many people know about you.
Erin: I use to be super accident prone. I can't tell you how many times I have been on crutches. The struggle is real.
Brandon: I was homeschooled through 7th grade and lived at Tannehill State Park.