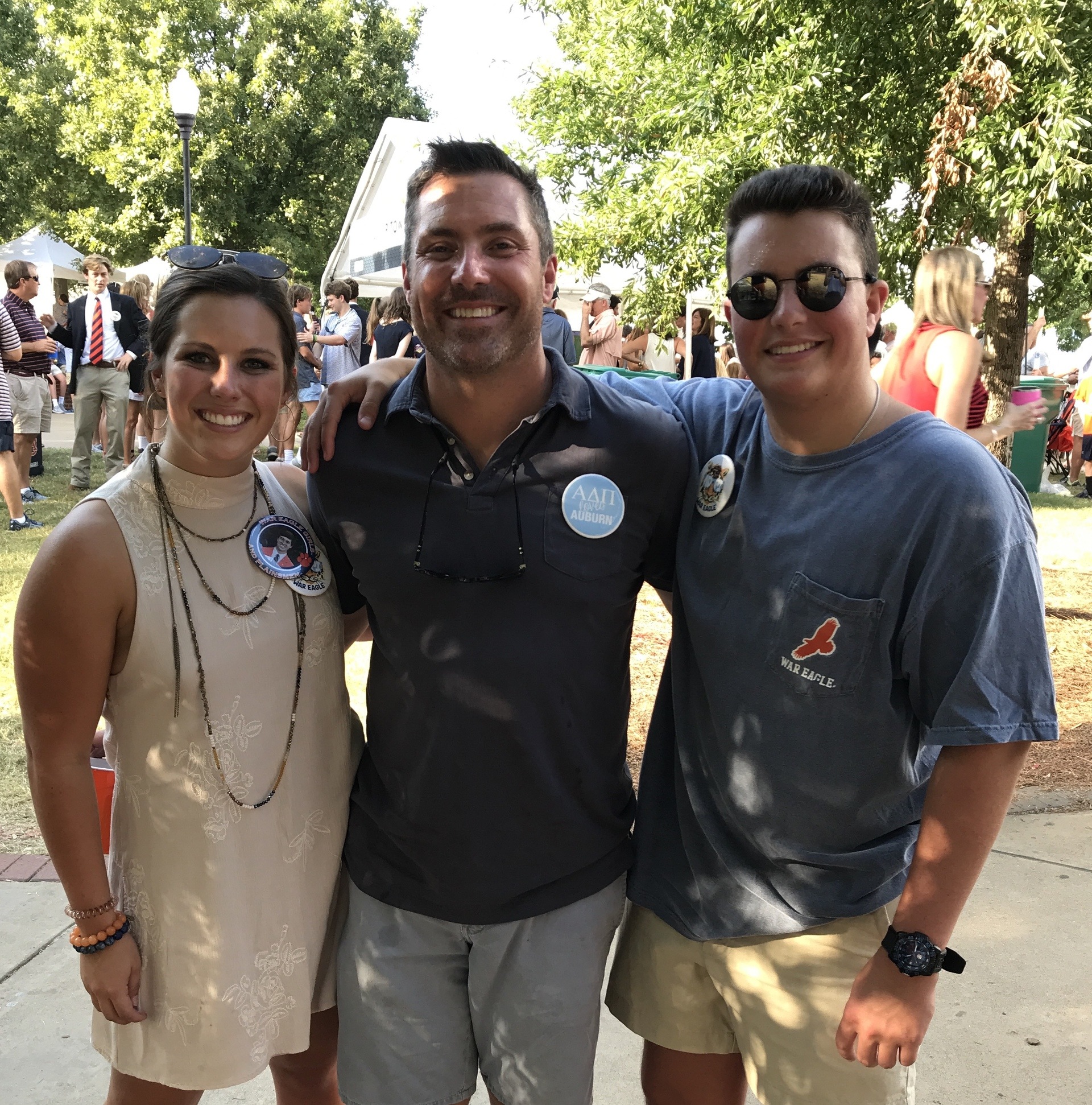 Meet our October member spotlight, Andy Duckett!!
Member since: Fall 2016
What do you do for a living?
I am a periodontist. It's a dentist that specializes in gum disease, I do a lot of gum grafts and other types of gum surgery.  I've been practicing since 1997.
How did you hear about CrossFit and what was your first workout?
My sports background is competitive swimming, and I did that as an adult until our local team folded a few years ago.  At that point I started looking for something different. I get my haircuts near the gym and saw folks running up and down the hill.  It looked like it was plenty challenging, so I just walked in one day to give it a try. I have no idea what the workout was, but I ended up getting hooked.
How many days do you CrossFit? What classes do you normally attend?
I attend 3 days a week, and I am almost always at the 4:30 class.

Favorite CrossFit movement/workout?   
My favorite movement is probably dips or bench press because I grew up doing those and I'm decent at them.

Least favorite CrossFit movement/workout?
My least favorite movement is probably thrusters because they are basically squats that get you out of breath.  What a horrible combination. Any kind of running also challenges my attitude.

What motivates you/keeps you coming back to CrossFit Mudtown?
I like the WOD format. It reminds me of swimming practice back in the day because we are all doing the same workout, and it's timed. It gives you motivation to work harder than you would if you just go to the gym alone. I also really appreciate the good coaches and their emphasis on good techniques.
Most embarrassing/funniest gym moment?
Looking back, it's nothing to be ashamed of ….but I remember working out next to one of our old coaches, Shelby, in one of my first workouts….She lapped me at least twice on a "rounds for time" WOD.  I still think if you lap me, you should have to do an extra round. It means it's too easy for you.

Favorite thing about Birmingham?  
I think we forget how pretty Birmingham is until you fly in on an airplane on a pretty day.  I like the climate, and I'm also a big fan of Southern culture. Some of the sweetest people come from the South!  I'm probably not one of them though.

What accomplishment are you most proud of (outside and inside of the gym)?  
Inside the gym, I can see that I have gotten a lot stronger in the past two years, especially in my lower body (which I used to totally neglect). Outside the gym, I'm most proud of being a dad to two of the worlds best "kids" — Mary Beth (20) and Adam (17).

What is your favorite meal?  
Vegetable plate from Springhouse Restaurant in Alex City in the Summer.  It always features cream style corn and cornbread, heirloom tomatoes, and other stuff that's in season. Don't let the word vegetable make you think it's all that healthy.

What are some of your interests outside of CrossFit?
My passion is spending time at Lake Martin where I have a cabin. I'm there at every opportunity. I love getting out on the water, sitting on the dock, and generally piddling around in the yard. I also love attending my church— Church of the Highland's. It's a unique place to worship. And I love to follow Auburn University sports. War Eagle!

What is one goal that you are currently working on?
I just turned 50 last month. Hard for me to believe! So my goal is to do my first muscle up at age 50.
Do you have a hidden talent?
I feel like I'm a pretty good singer. But you will only find out if you ride in the car with me or take a shower with me.  Ha ha!
Tell us a fun/interesting fact not many people know about you.
I'm a total neat freak. If I were in the Odd Couple, I'd be Felix Unger. Maybe that makes me a good dentist??