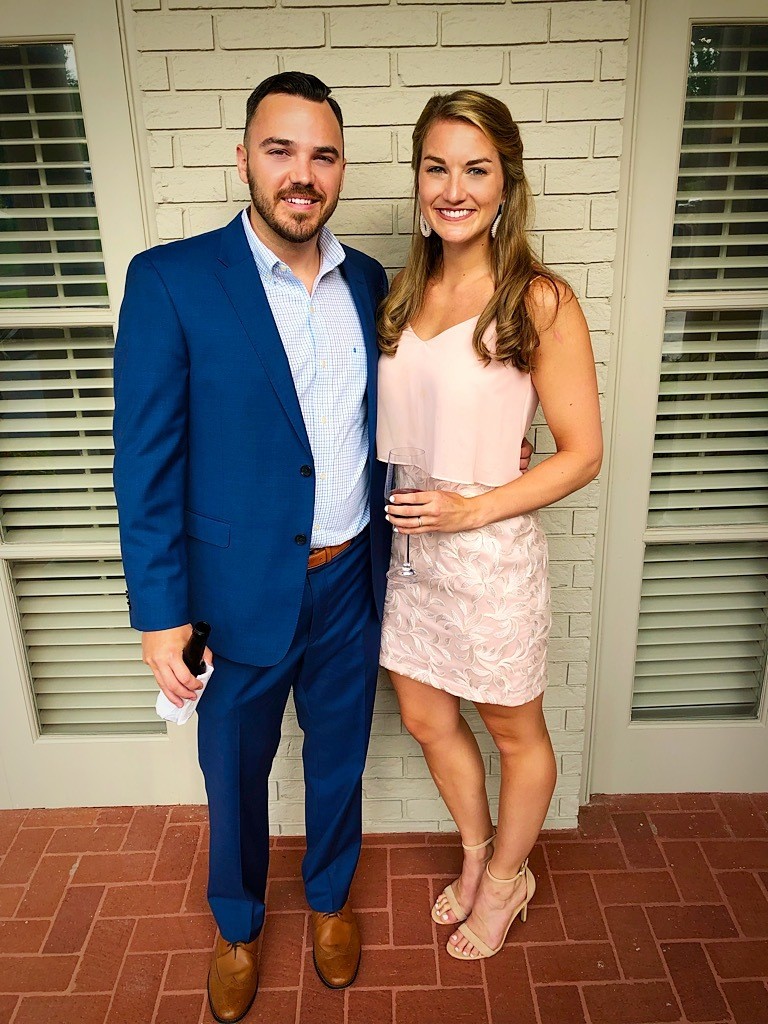 Member since: January/February of 2018
What do you do for a living? Doctoral of Physical Therapy Student at UAB
How did you hear about CrossFit and what was your first workout? I've been doing CrossFit on and off since I was a Junior in high school. I had a personal trainer at the time at a local gym who would train me for sports and he introduced me to the programming. All I remember from my first workout was that it had multiple 400m runs and burpees and something else, but I definitely puked Doritos in the gym's pretty flower planters out front (oops). I heard about Mudtown from Melanie, who happens to be my friend, coach and classmate!
How many days do you CrossFit? What classes do you normally attend? I work out at least five days a week, usually taking Thursday and Sunday as my rest days, but it changes depending on my schedule for the week. I'm definitely an afternoon girl. I prefer no workouts before noon, but I do try and mix it up sometimes. You can usually catch me at the 4 or 5pm classes!
Favorite CrossFit movement/workout?Favorite movement: There are too many! Snatches, wallballs, burpees, rowing. Favorite workout: Not sure I have a favorite, they all have me dead at the end.
Least favorite CrossFit movement/workout? Least favorite movement: Deadlifts and push ups. Least favorite workout: Diane.
What motivates you/keeps you coming back to CrossFit Mudtown? I feel like it is so cliché to say the members and the coaches, but it truly is the reason I am at Mudtown. When I first moved to Birmingham, I told myself I'd keep an open mind when looking for gyms. Mudtown was the first gym I tried, and I just couldn't justify trying out any others after that. Everyone was so welcoming and friendly, and I just feel no judgement when I work out here. No one holds any expectations over you and when I am having a bad day, I am still celebrated as if I had my best day. Oh, and the programming is great!
Most embarrassing/funniest gym moment? Okay so I know anyone and everyone that has had to use a pull up band has had the band slip off their feet and pop them in the crotch, right? I have also called/encouraged a member throughout an entire workout by the wrong name when I was coaching at home only to realize when I asked their score, that indeed was NOT their name.
Favorite thing about Birmingham? Birmingham has tons of great things, but I think my most favorite would be all the awesome restaurants and how close it is to home (Tuscaloosa) for me. I am a HUGE homebody. One because that's where my amazing family and boyfriend live, but two it's home of the crimson tide and I just can't live without Alabama football.
What accomplishment are you most proud of (outside and inside of the gym)? Outside: after a year of not getting accepted into graduate school after undergrad, I worked my butt off and was accepted into PT and PA school the next year. Inside: Probably starting over from scratch after having shoulder surgery because it really shifted my focus from being super competitive all the time to "I want to do this right so I can stay healthy and do this for the long haul."
What is your favorite meal? Chocolate chip cookies (could be dough, could be a cookie, could be cookie cake, could be a milkshake).
What are some of your interests outside of CrossFit? Alabama anything, playing any sports (ultimate frisbee, flag football, basketball, softball, tennis, wake boarding, skiing, you name it), spending time with friends/family, and I love a good beach trip.
What is one goal that you are currently working on? Getting my Doctorate of Physical Therapy degree, my goal is to work in an outpatient/sports medicine setting and hopefully one day, own/work in a clinic that is part CrossFit gym/PT clinic.
Do you have a hidden talent? I used to paint and once sold a painting at an auction for $1000
Tell us a fun/interesting fact not many people know about you. I was born with bilateral hearing loss and wear hearing aids in both ears, but my parents/family had no idea until I failed a school screening in kindergarten.