Billy, Lainey, Quinn, Billy IV Rodgers

Each of our lives have been elevated in some capacity by Billy and Lainey Rodgers. Whether for you it has been feedback received on your lifting form and technique leading to your next PR, or dedicated time and care toward education on your fitness and health through nutrition. We are better today because of the coachable moments, listening ears and words of encouragement shared by Billy and Lainey. The development, the growth, the love and the friendship gained in this season are what has helped shape who we are as athletes and individuals. Thank you, Billy and Lainey.
We will see them off in a short two weeks, so let's embrace them while we can. There are some fun facts that over the course of the last three years, you may have missed about this incredible family. Enjoy a little insider on Billy, Lainey, Quinn and Billy IV.
As one chapter is closed and the page is turned to begin the next, we wish two of our CrossFit Mudtown leaders the best.
In what city/state did you spend most of your childhood?
Billy: Adrian, MI; Dumfries, Virginia; Pittsburgh, PA; Parkersburg, WV; Winchester, Ky; Plymouth, MN; Fargo, ND; Bemidji, MN; Des Moines, IA; Seattle, WA; Indianapolis, IN …..
Lainey: Born and raised in the same house in Berwick, IA (small town outside of Des Moines).
How did you hear about CrossFit and when did you start?
Billy: Spring of 2006. When I worked for the Timberwolves, the guy in the cube next to me introduced me to his brother who was doing CrossFit in North Carolina. We talked on the phone for about an hour and then he directed me to crossfit.com. From there I talked a few buddies into working out with me, and we did it in a Lifetime Fitness. We did Cindy at least twice a week with assisted pull-ups.
Lainey: Spring of 2008 was my first taste. Billy had been doing this new exercise craze at CrossFit Iowa which was right next door to our office. He finally talked me into joining him one day. I did a few more classes, but stopped after I moved to Indiana later that year. I started back up again for good after I moved the following year (Fall of 2009) to Seattle to be with Billy. That's when I tell people I actually started CrossFit.
What was your first CrossFit workout?
Billy: I guess Cindy
Lainey: Cindy. And I think I only did 5 rounds in 20 minutes and had to scale all of it.
Favorite CrossFit movement/workout?
Billy: Squat Clean
Lainey: Clean and wallballs are my favorite movements. My favorite workout is a chipper of any variety. My favorite hero wod is Murph believe it or not. It's the first hero wod I completed and have done it once a year for the past 7-8 years.
What was your profession before you started CrossFit Mudtown?
Billy: Event Management. Bruno Event Team & Framework Events… The CrossFit Games, USA Weightlifting, Heavyweight Title Fights, PGA Tour, SEC & NCAA Championships…all kinds of fun stuff.
Lainey: Sport/event management positions with Bruno Event Team (that's where Billy and I met), 5k charity event, USA Football among other odd jobs.
What triggered the idea to open a CrossFit Gym?
We had moved around a bunch and had the opportunity to see a bunch of really great CrossFit Gyms (Eastside Strength & Conditioning), and also some bad ones. We also had the chance to help build a gym (CrossFit Carmel). Once we moved to Birmingham we tried quite a few gyms and none of them really fit the bill. Once Danny & Jacki committed to moving down we knew the 4 of us could make a pretty great team. We were in Cahaba Heights which happened to be a great location, and even though we almost opened up in West Homewood, we found the perfect spot in Cahaba Heights and ran with it. We all have some entrepreneurial spirit, and these seemed to line up well to take the leap.
What motivates you inside the gym?
Billy: You have to walk the walk as a gym owner/coach. In my opinion you can't advise people to live one way and then do the opposite. If I'm telling someone to squat lower, my squats better be below parallel. If I tell someone to eat cleanier, I better be eating pretty clean. I'm sure I don't hit each all of my recommendations exactly, but that is what motivates me.
Lainey: From a coach/owner perspective it's imperative to set a good example. My focus is on quality of movement and making everyone feel welcome in the community. I try very hard to be exceptional in those areas. As an athlete I'm motivated from the knowledge of how I'll feel after the work is done. It's hard. All of it. Getting to the gym takes planning. The movements are challenging. The intensity is painful. But how I feel after a workout is pure awesome and worth the 'hard'.
What accomplishment are you most proud of?
Lainey: Outside the gym I'm proud of my marriage. It's a constant work in progress, but such a meaningful way to spend my life; with someone I truly love and care the most for. That's what it's all about, growing and figuring it out together. And I'm proud of my kids, they show me everyday what unconditional love really means. I'm not worthy of their love and acceptance some days, but they still give it to me. Inside the gym I'm proud of my growth as a coach. When CFM first opened I had the least amount of coaching experience out of the four Rodgers'. Achieving my personal level of fitness has been exciting and I continue to get better even after almost 9 years of CrossFit, but to take it to another level and teach CrossFit to others has been very rewarding.
What is the best advice you have ever received?
Billy: There are graveyards full of irreplaceable people. (Actually, advice my dad got and he shared with me.) One of my favorite Quotes: "There is no need for me continuing unless I'm able to improve" – Knute Rockney
Lainey: "The only thing constant in life is change." I've become somewhat addicted to change actually. In my mid-twenties a couple big changes happened simultaneously which spurred the most amazing growth of my life (and hasn't stopped!). Because of that, I associate change with opportunity, adventure and self-betterment. I'm grateful for the people in my life then who helped me with those changes and supported me when life was in an upheaval.
What is your favorite way to spend an off day?
Billy: Morning with the kids & some dance music, day drinking, nap, day drinking, big dinner
Lainey: With pre-school age children there is no such thing, but in the rare instance this does happen I enjoy being outside or exploring new parts of our city or attending a fun event.
What is your favorite meal?
Billy: Thanksgiving, must include my mom's meat stuffing.
Lainey: Breakfast. And pork belly.
Top 3 words that would describe how you like to spend your time?
Billy: People, Learning, Sharing
Lainey: Travel, food, family/friends
What is one goal that you are currently working on outside of the gym?
Billy: Read 1 book per month in 2018 (4 ½ down)
Lainey: Figuring out what my next adventure will be regarding my career. A new city and new opportunities await!
One fun/interesting fact not many people know about you.
Billy: I was a bagger at my local grocery store growing up. I won a tournament and was designated the Best Bagger at Lund's Wayzata. I have the trophy proudly displayed in our living room.
Lainey: In college I worked for Redbull and drove the car with be big can on top handing out free cans. Best college job ever.
How old are your kids?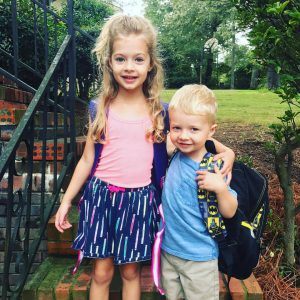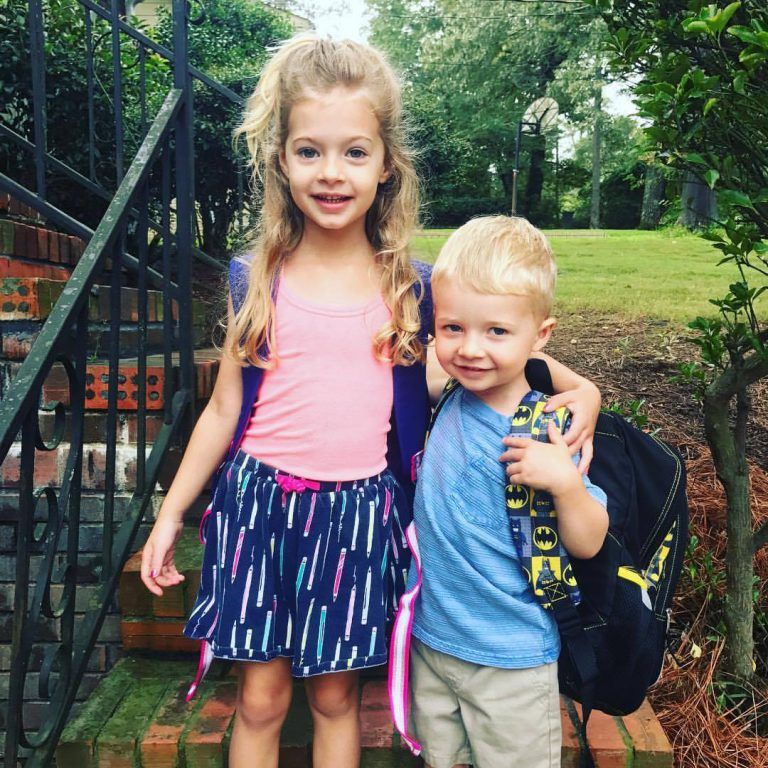 Quinn: 5 ½
Billy: 3 ¾
What is a fun fact about Quinn and Billy IV?
Quinn: She was born with very, very dark hair, almost black. It turned blonde a few months later.
Billy: Billy is the 4th William Rodgers in the family.
Fun Facts:
Billy: In 2009 I was part of a workout video on CrossFit.com doing the following workout.
21 back squats at 136 kilos (300#) , 15 power cleans at 100 kilos (220#), max rep pull-ups. https://www.crossfit.com/workout/2009/10/25#/comments Click on the Eastside Triple Workout
Lainey: I can balance a bowling ball on my head and have a pretty accurate horse impression.